I'm Gonna Chill w/ The Baby Pics =]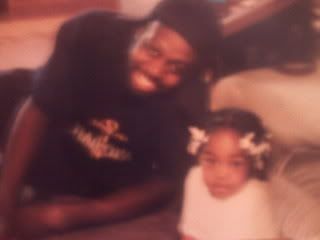 Happy Father's Day Daddy!
I love you so much! Thanks for the unconditional love & support..you've always had my back through it all! I'll listen to "
Isn't She Lovely
" by Stevie Wonder just for you [you used to make me listen to that song ALL THE TIME!] Thanks for everything.
Love You to The Sky & Back
,
Tania
P.S. I know you read my blog! Sorry for the language...I'm workin' on it.
=]