Legendary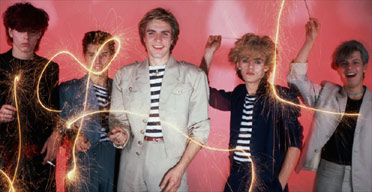 [Duran Duran]
[The Rolling Stones]
[Bob Marley]
[The Beatles]
[Madonna]
[Michael Jackson]
[Beastie Boys]
[Run DMC]
[Patti Smith]
[U2]
Photographer Spotlight:

Photography by
Lynn Goldsmith

This woman is a goddess! She has taken photographs of Madonna, Tina Turner, Michael Jackson, The Clash, The Beatles, Al Green, The Ramones, Chuck Berry, Bob Dylan, Bob Marley...the list will go on forever. She's taken photographs for the cover of magazines such as ELLE, LIFE, & Rolling Stone [3 TIMES!]. She's also taken the photographs for the albums of Al Green, Dr. Dre, Luther Vandross and many more. Some of her photographs can be viewed in the Rock & Roll Hall of Fall in Cleveland, Ohio. She may not be apart of history but she does a hell of a job capturing it.

She must be old as hell!
Just kidding.


Labels: genius., photographer spotlight, photographs