Girl Power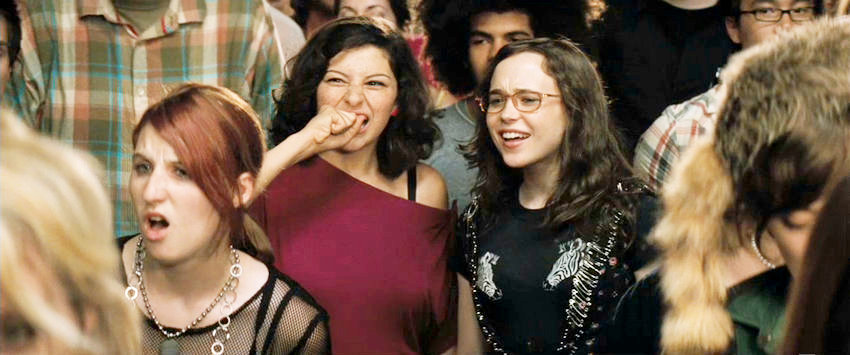 Ellen
: It's about openness and being
honest
and
feeling good in your skin
. To me that's sexy. I don't feel
pressure
to look that way. But sometimes I feel
weird
pressure, because if you're not that kind of sexy, then that means you don't want the boy to kiss you because you're not wearing the thing for that
boy
. But then, I know a lot of guys who don't find that sexy.
Alia on Advice for misfit high schoolers: That you're cool. High school has nothing to do with real life.
Ellen: I know it sounds cheesy, but be yourself. If you don't like French new wave movies you don't have to pretend like you do.
-Ellen Page & Alia Shawkat
I love these bitches. They represent strong girls who don't need to impress people with unneccesary bullshit. I can't wait to see how all the "cool" people are going to be when high school is over. It's real out here.

Labels: girl crush, it girls., quote of the day, quotes.